Celebrating The Mid-Autumn Festival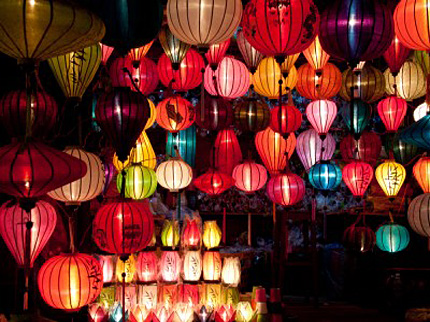 Dating back to over 2000 years ago, the Mid-Autumn Festival is one of the timeless Chinese festivals. Deeply rooted in celebration of harvest time, it is associated with lanterns and moon cakes. It also commemorates the uprising of the Chinese people against the Mongols in ancient China. The festival is traditionally celebrated on the 15th day of the 8th month in the Lunar Calendar, which is usually in September.

The Mid-Autumn Festival first started when people worshipped the full moon during the Tang Dynasty. It was during that time of the year farmers harvested their crops and celebrated their hard work. It then gradually turned to become a widely celebrated festival by the Chinese all over the world.

Meanwhile, people in various parts of China have their own traditional ways of celebrating the festival. In Pu City, Fujian Province, women will walk on the Nanpu Bridge and pray to god for a longer life. Meanwhile, in Guangdong Province, people will burn joss sticks and prepare fresh fruits as offerings. They also eat taros (a type of vegetable) at night.

Beyond China, Chinese in different parts of the world celebrate the Mid-Autumn Festival in their own unique ways too. Although the customs during the festival might be different, the essence of the festival remains the same. Throughout the world, the Mid-Autumn Festival serves as an occasion for family members to get together, re-unite and treasure moments spent together!

Wishing all a great Mid-Autumn Festival!